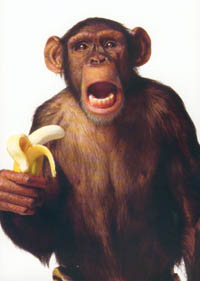 As usual,
a humorous articled with depth to it from Ming the Mechanic
.
Ming reviews an article from the New York Times about an experiment with monkeys to see how an economy of giving weighs up in exchange rates.
Results = Monkeys on average are willing to give away 50% of the time
A monkey that gives away lots, gets back 30% of what they give
A monkey that gives away nothing, gets ignored, and insulted.
I reckon they're pretty good stats to use next time I promote open courseware in a university... ;)